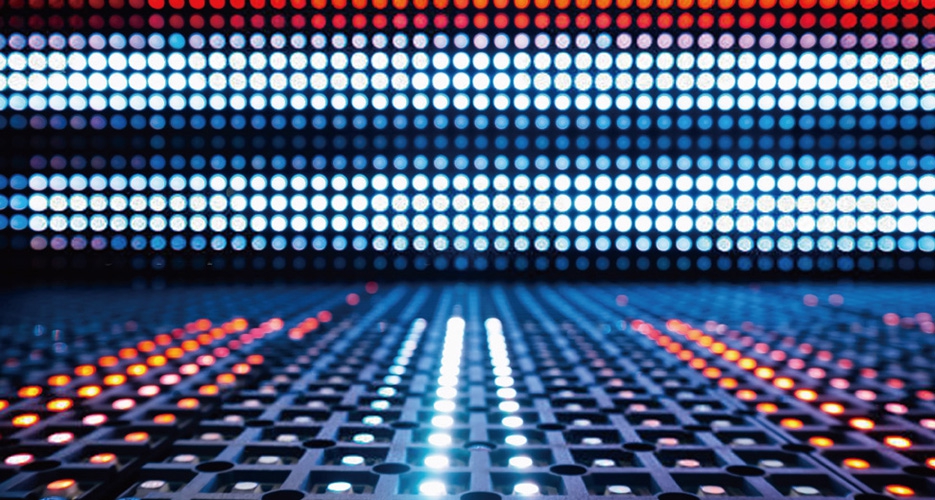 Mini LED Backlight
This new backlight display technology enriches a viewer's visual experience by enhancing color contrast and making the image clearer and sharper.
This technology can be used to design ultra-thin laptops 0.3mm thinner than others. Its special structure increases the overall luminous efficiency by 5% compared with other products, and can reduce LED usage by 20%.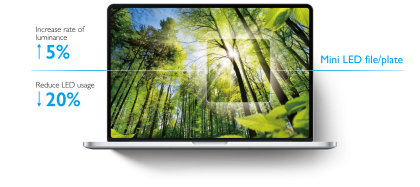 Applications
Car display LCD display Laptop
Patented Light Guide Lens
Due to the patented design of the light guide lens, the thickness of direct-lit and edge-lit are the same which enables extraordinarily high brightness, high contrast, and wide color range.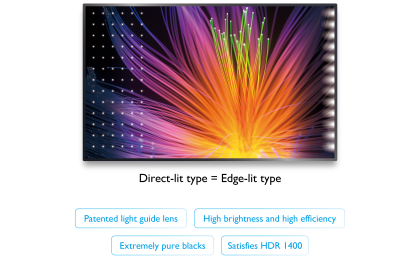 Applications
LCD screen Laptop TV Car display